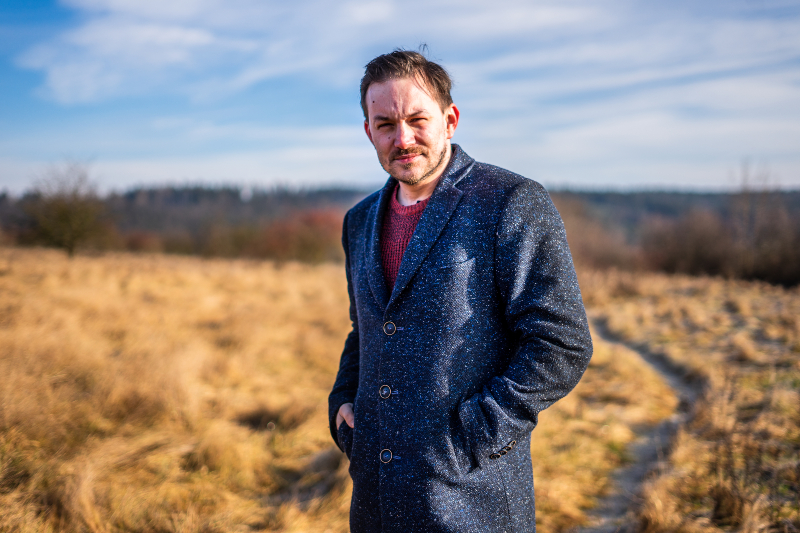 Breaking from his influential grunge music background, rockstar and Czech Republic native Keoni has crafted his own path as a solo musician. Veering away from killer riffs and drum solos, Keoni has followed his passion for electronic music that is supported widely within the Czech underground music scene since its humble beginning in 2019.
Last year saw Keoni successfully release his full-length debut solo album Discovery. We discuss innovation and change with this talent below.
What are four words you would use to describe your music?
Spiritual, charismatic, emotional, mysterious.
How does a song come together for you? What is the songwriting process?
It depends, sometimes lyrics come first, sometimes music. Continuous learning how to compose things in a decent manner but share with listeners an urgent message hidden behind rhymes. Usually, I prefer solitude and that creative desire at its highest level. Usually, I have to resample the things over and over, trying to find the best fitting sounds and rhythms. Last but not least I am singing, but hardly doing that on the first try. It is absolutely necessary to use just the best pieces I am capable of to reach not only a good piece of music but also to express the mood I intend to share with a listener. In the course of time, I found out that when you want to attract the listener only a good motive or idea is not enough. You have to work hard on the final result. Especially lyrics are the most crucial and hardest part of it all and mixing and mastering are really a good place where to start when you want to become successful.
What was the first album/CD you ever bought?
Oh, it is funny. Actually, I was twelve and the first CD I bought was Time won't Wait by Rancid. Gosh, now I can see how old I am…
What album do you know every word to?
Probably The Doors, possibly every album by them. Extraordinary lyrics and superterrestrial music.
Share some advice for other bands/artists creating original music?
Please, do the best you can, every time you have a mood for doing music and never stop, even if you do not have listeners at first. As you become better the right people will find you and in addition, you can influence the next generations of people with your thoughts. But be careful to use this power cautiously :).
What is the most memorable response you have had to your music?
Once, I played a private concert for a beautiful girl over Skype, It is a long time ago and she had been so excited that she came over to my place right after that. What happened next is a bit private to talk about, but I hope we both enjoyed that :).
If you could create your own radio show, what kind of music would you feature and why?
I truly miss the good old days and I desperately love modern music, so I would broadcast different genres each at a different time. To present some names from different decades, I love Chuck Berry / the 50s, The Beatles / 60s / the Doors 70s, Prodigy 90s, Radiohead 20s, etc… In the case of modern art, I would definitely go for Deep House DJs, Sofi Tukker, synth wave, electropop, fusion, and many others. This question is hard to answer short.
Follow Keoni: