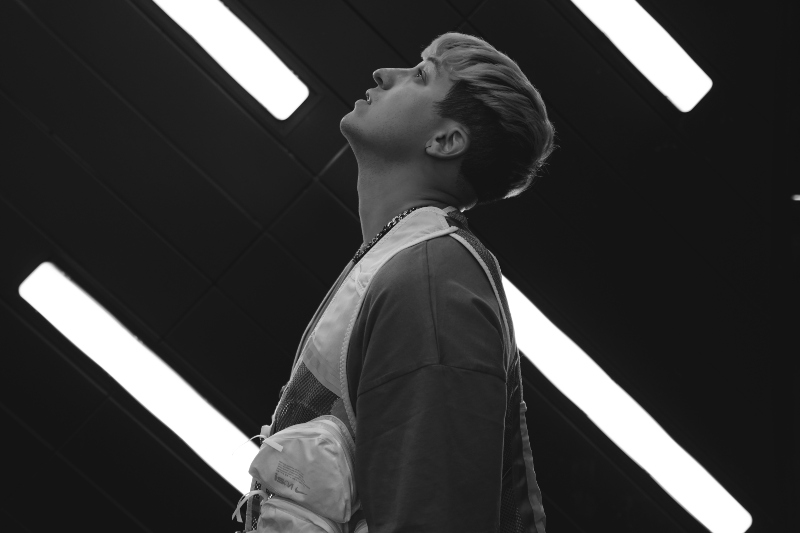 Enigmatic young Australian artist Rich Delinquent has unveiled his new single 'Bad Time', out now.
Underpinned by the kind of experimental, forward-facing production that has become synonymous with Rich Delinquent's music, 'Bad Time' is another emotion-driven single that sees him channel his inner struggles into something powerful and profound. The dark, psychological official video accompanying it sees the track's themes communicated in visual form.
"'Bad Time' came about from a real experience," Rich Delinquent explains. "A bad night out filled with my demons and mistakes."
Rich Delinquent's first release of the new year, it follows the intoxicating December single 'Cocaine Late Nights', a track that drew support from Run The Trap. Prior to that he released acclaimed debut EP 'DM If You Need To', a five-track offering described by EDM World as a record that "everyone needs to hear from a promising young artist who's destined for a great future". The EP also featured singles 'Forget About Me' and 'It's Cold Where I'm From', Rich Delinquent's most successful tracks to date, which have amassed upwards of 500,000 combined Spotify streams.
Producing and singing on all of his tracks, Rich Delinquent burst onto the scene in 2019, emerging from the wreckage of a 90s sports car and subsequently demolishing the norm of pop music. Much like driving intoxicated, lines are blurred and new lanes appear where they weren't before thanks to Rich Delinquent's fiercely unique sound and style.
Channelling a unique, beguiling sound, 'Bad Time' is the work of an artist in a league of his own.
Follow Rich Delinquent:
Facebook | Spotify | Instagram